Richland brothers helping Haiti
Posted:
Updated: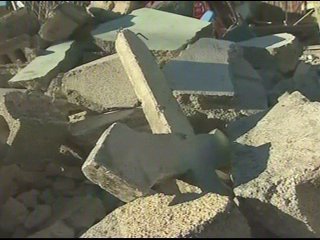 RICHLAND, Wash;-- Patty Thomas tells her family Haiti is where her heart is, and Haiti is where she hopes to stay, which is why after the massive 7.0 earthquake, her two sons decided to book a ticket to the third-world country and do their best to help salvage the land for which their mother cares so deeply.
Today we sat down with the two sons and reflected on the emotions associated with those first moments after the earthquake.
"I found out at work," Patty's youngest son Todd Thomas says. "One of my friends from California works for the Red Cross and called me to see how my mom was doing. I said 'what are you talking about?' I started going on about my mom having Malaria a couple weeks ago, but then she stopped me and said no...about the earthquake."
Todd and his older brother John spent that first night searching for information, hoping to find their mother's name among survivors. Today they look through pictures of their family on a trip to Haiti in 2006. They paint a happy scene. A scene quickly removed by Tuesday's deadly earthquake.
"I started to get a little worried because you start seeing reports of how bad the devastation was and reports of how many people may be dead," oldest brother John Thomas says.
"Was there ever a point where you thought, maybe she isn't going to make it?" I ask Todd this afternoon. His eyes shift before he answers. His head lowers slightly. "Absolutely," he says. "I mean, you just don't know. Is she alive, is she dead? Until we hear yes or no, we just aren't sure."
But word finally came later in the week. The answer…yes… they're mother is safe.
"It was just a crazy transition from being teary eyed and really worrying to just trusting God for her safety," John says, remembering those recent days.
The more than 100 young orphan's under Patty's care in Haiti survived as well; however, both brothers say everyone involved needs care.
"To have a secure place become so insecure right now is tough," Todd says. "They're really worried about that and I know the staff is diligently working to create a peaceful situation, as peaceful as you can get in a time like this."
To help create that peace Todd and John plan to fly to Haiti this week to join their mom, along with so many others working to salvage what's left and re-build what cannot be saved.
***To continue the journey of the Thomas family here is a link to their blog:
http://pattythomashaiti.blogspot.com/