Bikini barista stands could see harsher ordinance
Posted:
Updated: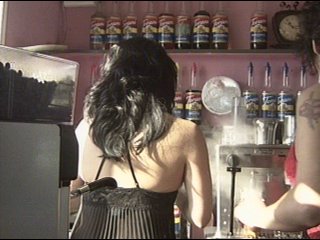 YAKIMA, Wash.- Some say baristas don't wear enough and want to see more action taken. This is why council members are re-examining the city ordinance.
A father and community member, Jonathon Frazier stood before council members asking them to amend the city's ordinance and consider some espresso stands to be adult entertainment.
"The material isn't benign. It is sexual in nature and explicit. It's not like other environments you'd see bathing suits in, this is designed with sex in mind," said Jonathon Frazier.
Council members voted 4 to 3 Tuesday night, agreeing to have city attorneys look into the ordinance and figure out what options are available. While Kathy Coffey voted in favor, she says there's more to discuss before making any decisions.
"A lot of rumors, innuendos, I want to know what the facts are because it takes a lot to interrupt free enterprise or to restrict free enterprise," said Councilwoman Kathy Coffey.
In the city's ordinance no one is allowed to wear thongs or see through clothing. As KNDO found out almost two weeks ago, some baristas are breaking the law and getting attention for it.
"I think we need to finally thoroughly address the issue and then drop it," said Coffey.
As for the community, there are mixed feelings but for people like Frazier the council's vote is a relief.
"I think it shows there is a concern for the citizens of Yakima driving to and from businesses and schools where these stands are," said Frazier.
Council members will schedule a study session to discuss espresso stands and what needs to be changed.