Joseph Aguilar's family, friends mourn his death
Posted:
Updated: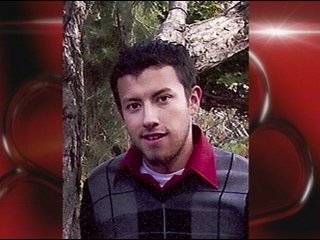 YAKIMA--A trip to Portland for a job fair ends tragically for one Perry Technical Institute student.
Joseph Aguilar of Yakima died early Tuesday morning from his injuries after falling out of a fourth-story window. KNDO talked with his friends and family.
"[He was] the life of every room," Jordan Ritchie, Aguilar's good friend and coworker at Best Buy, said. "If you walk in [to a room] he's the guy that's having the most fun."
Ritchie met Joe Aguilar several years ago, during one of Joe's annual summer vacations to Yakima to visit family.
When Aguilar left Texas and moved to Yakima after graduating high school in 2007, Jordan knew he'd gained a friend.
"As soon as we started going to college, I wanted to hang out with him because he was a good guy," Ritchie said.
Ritchie, Aguilar Alex Garza enrolled at Yakima Valley Community College together. It didn't take long for the three to be inseparable.
"He'd come in and he'd have that huge smile on his face," Garza said. "Everybody would recognize it. That was Joseph."
But, community college wasn't for Joseph, so he switched to Perry Tech.
On Monday, nearing the end of his junior year, Aguilar left for a job fair in Portland.
He never made it to the fair.
Portland police say Aguilar fell out of a fourth-story window at the hotel where he was staying. They're calling the fall an accident, and think Aguilar was drinking, a claim those close to him didn't want to address.
To them, the circumstances don't matter as much as the bottom line.
"He's gone," Garza said. "You don't think at 20 that you'd have to bury your best friend. He was so full of life that you would have never expected it. You would have never expected something like this to happen."
Portland police did not return calls seeking comment on the matter.