Public Meetings for Richland School Schedule Changes
Posted:
Updated: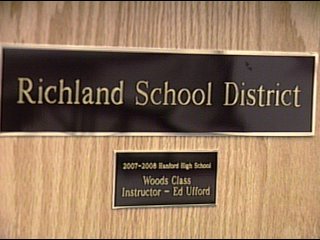 RICHLAND, Wash;--Richland School District will be conducting public meetings to see if there is community support to change middle and high school schedules.
The district wants to switch to what's called a Professional Learning Community style. This would give teachers time to share ideas with each other and use those new ideas in the classroom.
In order to accomplish this, the Richland School District has proposed three different early release schedules for students that would give the teachers up to 135 minutes of collaboration time each week. District officials say this extra time will not only benefit the teachers, but the students as well.
"We're ready to move forward in such a way that we can really confidently say that teachers are going to be working better and the outcome of that will be that students will be performing better."
Kirby says it's extremely important for people to come voice their opinions so the school district knows whether or not to move forward. If enough support is shown, this new system could be in Richland high schools and middle schools by next fall.
Wednesday, January 20 @ Richland High School Library
Thursday, January 21 @ Chief Joseph Middle School Library
Wednesday, January 27 @ Carmichael Middle School Library
Wednesday, February 3 @ Hanford High School Library
Thursday, February 4 @ Enterprise Middle School Library