Yakima neighbors are tired of gangs and their innocent victims
Posted:
Updated: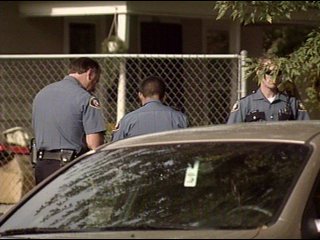 YAKIMA, Wash.- A grass roots effort is getting some traction. Yakima neighbors are standing up against gangs and working to pass new laws.
Rebecca Withrow visited where here nephew Jason Baldoz died. It was at the corner of 7th Street and Lincoln Avenue. Baldoz was at a Halloween party last year when nearby gang members tried crashing it. Instead, they were asked to leave and shortly after, started firing shots.
"The gang members got between two cars and shot him in the head, they executed him," said Withrow, aunt of the victim.
"The gunshots, there was a series of them and then a pause and then another series and then I heard the screaming," said K.C. Webber, a neighbor.
Baldoz was shot numerous times. He was a husband, a father of four and not involved in gangs. After his death, Withrow went to Olympia asking senators to approve a bill allowing officers to shut down known gang houses and arrest gang members.
"It's gotten to the point where it's not just gangs on gangs, now they're targeting innocent people and that's what Jason was an innocent victim," said Withrow.
Since the homicide, more neighbors are getting involved and speaking up, trying to prevent more shootings from occurring in the area.
"It's time we do something about it, because next time it could be one of your kids," said Webber.
K.C. Webber is one of many who is a part of a North East Yakima neighborhood watch. They are patrolling the area, reporting any suspicious activity and trying to come up with ways to combat the violence.
"A lot of us are older and we want our neighborhood to be how it was when we moved in here," said Kathi Bonlender, another neighbor.
While fear of retaliation is a reason many neighbors aren't more involved, the neighborhood watch is growing, 20 people so far and more are welcome.
This group meets Wednesday evenings at YPAL.