Warm weather impacts Washington's ski resorts, water supply
Posted:
Updated: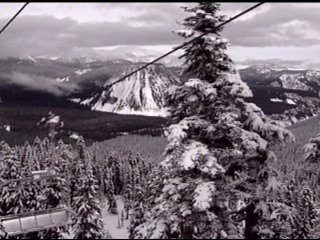 YAKIMA, Wash. – The Yakima Valley as well as much of the state have enjoyed warmer than normal weather throughout the month and while many are enjoying the change, it is causing problems up in the mountains.
The average snowpack for several regions across the state is below average impacting business ski resorts and potentially limiting Washington's water supply.
White Pass Ski Resort says there was a drop in visitors for the early part of January. But the past 10 days have brought fresh snow and attendance benefited from the most recent holiday weekend. This drop in visitors has been offset by the early arrival of winter weather last fall. Conditions are expected to get better and the upcoming weekend should be good for skiers, the resort says.
Weather experts say El Nino is responsible for the unusual weather across the west coast. Parts of Washington are on track for the warmest January ever while much of California gets heavy snow and rain. But while people across the state enjoy the warm weather, it is a concern for others because 70 percent of Washington's water comes from snowpack runoff.
The Natural Resources Conservation Service reports much of the state is below average for snowpack but current levels vary greatly depending on the region in Washington. The Yakima area is at 79 percent, which is much lower than Walla Walla at 89 percent but both are well above the Spokane area, currently at 56 percent, according to the NRCS. The one area above average is the Olympic Peninsula at 123 percent.
The warm weather is likely to stay throughout the winter so the NRCS says water managers will need to carefully monitor levels this year.