Cle Elum man representing U.S.A. in Vancouver Olympics
Posted:
Updated: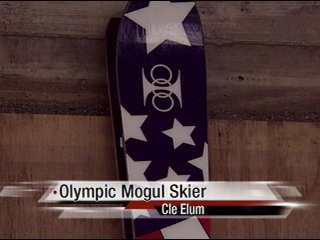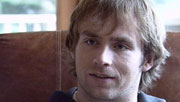 CLE ELUM--Did you know that one of the top skiers in the country and a member of the U.S. Olympic team calls Central Washington home?
Patrick Deneen is coming off a big win in Japan that vaulted him to the top ranking among American freestyle mogul skiers, and hoping he can bring Olympic gold back to Cle Elum after his first experience in the Winter Games.
Schooled on the slopes of Snoqualmie Pass, Patrick Deneen's jam-packed schedule is filled with warm ups for the Vancouver Games, and hasn't brought him back to Cle Elum often.
This weekend marked his first time home since Christmas.
He credits his Central Washington upbringing for his success.
"We have beautiful mountains and really great terrain," Deneen said. "The snow's always changing here, and that's one of the challenges. But it definitely makes you a better skier. And living in a small town like Cle Elum, there's a lot of great support."
That's for sure. Drive through downtown and it's hard to miss the sign wishing Deneen well.
Patrick hopes to give them plenty to cheer for. Next month, he thinks both he and his fans may be doing flips.
"Every single goal I've set I've achieved," he said. "My skiing has been incredible; my jumping's the best it's ever been."
In 2006, the last time the Winter Games came around, Deneen was coming back from a knee injury and not yet in top shape.
But four years later, no worries. Where better to make your Olympic debut than hours from your home town?
"That's one of the coolest parts about the Games being just up in Vancouver," Deneen said. "They're so close to where we are. I'm going to have a lot of support and a lot of family there."
Just don't ask him or Pat Sr., who doubles as his son's coach, for tickets.
The mogul events will be held at Cypress Mountain, which only holds about 12,000 people, and they've barely managed to get tickets for their family.
While going for American glory, Deneen will also be rooting for Great Britain.
His girlfriend is Ellie Koyander, a member of the United Kingdom's freestyle mogul team.
In an interesting twist for the couple, freestyle competition for both men and women skiers begins on Valentine's Day weekend.