Tri-Cities schools talk about importance of levies
Posted:
Updated: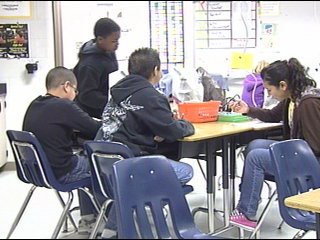 TRI-CITIES, Wash.-- More than half a dozen Mid-Columbia school districts have levies on the February ballot. Superintendents say this year is more important than ever to vote yes.
The levy amounts are as follows:
Kennewick: $19.3 million for 2011 and $20.6 million for 2012, or an estimated $3.24 and $3.34 respectively for each year per $1,000 of assessed property value.
Richland: $17.3 million for 2011 and $18.3 million for 2012, $2.95 tax rate per year.
Pasco: $18.45 million for 2011 and $19.0 million for 2012, or $4.55 per $1000 of assessed property each year.
Levies fund things such as electives, physical education courses, advanced placement courses, gifted courses, counselors, librarians and libraries, instructional materials, technology, nurses, athletics, music, art, debate, and drama.
All the levies on Benton and Franklin county ballots are replacement maintenance and operation levies, so they're not new taxes. Dave Bond, Superintendent for Kennewick schools says, "It is simply a replacement and we have to remind people you're already paying this."
Tri-Cities voters have a long history of voting yes for school levies. Once hasn't been defeated in any of the three cities in well over 20 years, but as Dr. Jean Lane, Richland's Superintendent, says, "It's especially important this year. We have no idea, as school districts, what funding we're actually going to have from the state."
Even if state money stays the same, Superintendent Saundra Hill, with the Pasco School District says losing the levy money alone would be difficult. She explains levy money represents "18% of our budget which is $26-27 million [local levy money plus levy equalization money from the state.] To put that into context, that would be the equivalent of approximately 350 teachers." She says they most likely wouldn't cut that many teachers, but where to cut is the question, especially on the heels of this year, where most of the fat has already been trimmed out of school budgets.
Dr. Lane says, "There just isn't anything else to cut. This levy is just so very important."
Bond shares the sentiment. He says, "No matter how you slice it, it's pretty devastating."
Superintendents also explained that if voters don't approve a levy, they lose more than just that amount, they also lose levy equalization money from the state.
Ballots are due back February 9th.