Tri-City schools rely on levy equalization funds, which are on the chopping block
Posted:
Updated: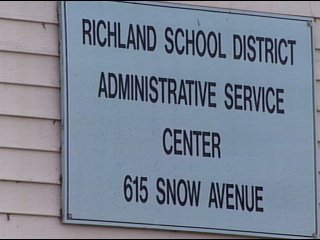 TRI-CITIES, Wash.-- Tri-City school leaders have a lot to worry about this year. Not only do they have levies on the February ballot, but they're also keeping an eye on Olympia for news about levy equalization.
Governor Christine Gregoire cut levy equalization money from her first draft of the budget back in December. It's back in on the latest draft released, but Superintendent Saundra Hill says she doesn't feel safe, because it's not guaranteed in full. She says, "The elimination of levy equalization would be catastrophic for Pasco School District." Superintendents for Kennewick and Richland feel the same way.
Levy equalization is state money is given to districts that bring in fewer tax dollars. The goal is to even the playing field for students in rich and poor districts, "property poor" or "property rich" districts. A school district can only get the money if their local levy passes. All the Tri-City school districts are considered "property poor" by state standards and receive the levy equalization money. All three also have levies on the February ballot.
Hill says levy equalization funds are "a completely inequitable cut from the state perspective." She explains, "For example, Pasco School District, one of the poorest in the state, would be cut $8.5-million, and districts like Seattle and Bellevue, some of the richest in the state, would be cut nothing." She says it isn't fair to one student to get a better education because they live in a "richer" town.
State representatives from the Tri-Cities, including Representatives Brad Klippert and Larry Haler and Senator Jerome Delvin, all say they'll vote yes to keep the money in. Rep. Haler says, "I'm going to be fighting for full funding of levy equalization, rather than partial."
The governor says if it's going to be fully or partially funded, lawmakers need to find a way to pay for it. Representative Haler is on the Education Appropriations Committee and says that's being discussed in workshops right now.
Haler adds that overall, most of his colleagues seems to be on board with keeping levy equalization money in the budget.