Yakima's Sports Center has secret past and "spirited" storytellers
Posted:
Updated: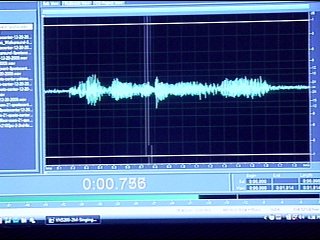 YAKIMA, Wash. -- Downtown Yakima has a colorful history gambling, bootlegging, ladies of the night, all activities that may have taken place at Yakima's Sports Center. And the owners aren't learning this through written history, but instead from the spirits of the past.
"The history is very hard to find we couldn't find anything, evidently this building has a lot of secrets," said Leah Lichtenberg, The Spirit Research Society.
Secrets, wanting to be told. Sports Center co-owner, Dave Eastlick, comes in early in the morning to do the books. He's heard and seen things he doesn't talk about.
"I wanted them to debunk everything that I was not believing in," laughed Eastlick.
Instead the Spirit Research Society confirmed what Dave hoped they wouldn't have...Sports Center is haunted. Using audio recorders and electro-magnetic field sensors, the ghost hunting team found unexplainable things. What they've found is possibly spirits of the past, former owners, gamblers or ladies of the night.
The researchers say the ghost are harmless, they just want to make their presence known.
"Oh yes, there's nothing here negative or harmful that would harm anyone," said Chad Mullins, The Spirit Research Society.
The researchers hope the findings will lead them to more written history about the building. Built in 1910 it has decades of hidden history. A single photo of the Columbia Hotel is Sports Center's only link to the past...that and the spirits still roaming the building.
"I'll have to admit that I'm a skeptic whose turned a believer, in my humble opinion something is going on here," said Eastlick.

"Try to be open minded, you know, there's a lot of things out there in the world that we can't explain," said Mullins.
So the next time you stop in for food or a drink, don't be spooked by that funny feeling or voices it may just be a spirited patron.
If you're interested in learning more about the Spirit Research Society, head to the Web site: www.thespiritresearchsociety.com