Benton County radio signals moving from analog to digital
Posted:
Updated: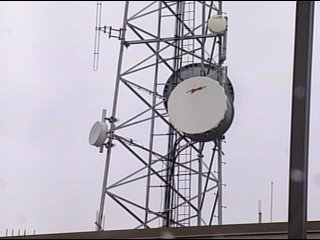 KENNEWICK, Wash.-- Think of it like when we switched to digital television; the clarity of radio signals for police and emergency responders will improve. But more importantly now they will have even better coordinated communication.
"It's very similar from going from dial-up on the Internet to cable or DSL," says Elizabeth Smith of the Benton County Emergency Services.
Consider it out with the old, in with the new. Benton County Emergency Services is in the process of switching all police, fire and ambulance signals from analog to digital. And the change is coming about time.
"I know the system was built in 1993 so its basically met its life expectancy," says Benton County Capt. Steve Keane. "It's an analog system and lot of the parts aren't available anymore and if we ever had a break down we'd be without communication."
But the real change will be in how different agencies talk to each other. Once the switch happens in the coming months, Kennewick can talk to Richland or the county directly.
"These types of things make that possible," says Richland Police Capt. Randy Barnes. "Digital technology allows us to do that: to transcend geographic and jurisdictional borders."
But the change is having some road bumps. They are moving the main tower from Rattlesnake mountain to Energy Northwest all while maintaining current communication. And that means it's hard to find a timeline on when the switch would occur.
"think of moving a home you don't just grab it and move. Imagine moving while maintaining fully operability of that house-- think how complex this is," Barnes says.