An alternative to protect yourself is creating buzz
Posted:
Updated: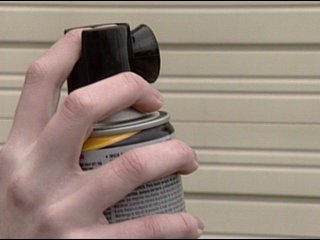 You may already have it sitting in a cabinet at home and one day it could help protect you. We're talking about wasp spray.
When most people think of wasp or hornet spray they think of defending their homes against those pesky nests. At Ranch & Home in Kennewick, managers tell us it's flying off the shelves for a different reason, self defense.
The fact that wasp and hornet spray runs around $5 and can reach up to 20 or 30 feet is what managers say appeals to people wanting a cheap and easy house hold weapon to protect themselves.
"In the past couple of years it's been pretty tough to keep in no matter how much you get and we just started to recognize that that's what people were using it for is self defense," Ranch & Home store manager Bobby Nelson said.
After talking with customers over the years, bobby says he can understand why people turn to the spray.
"It's got the right chemicals in it and I mean obviously pepper spray can be expensive and some people think it's dangerous so it's a good alternative I think."
"Certainly I would anticipate if someone got sprayed with wasp spray it would probably distract them," Richland Police Officer Erica Tungesvik said. "It would probably make it difficult for them to see if it got in their eyes. It may discourage them from continuing to try to come in your home."
Tungesvik says she doesn't recommend that everyone stalk up on hornet spray and expect it to be the perfect weapon, but there are times when a can could come in handy
"If it's all I had an I was in my garage and someone was coming after me then so be it. Just like if all I had was a shovel or a baseball bat. Situations dictate sometimes what you're able to use," she said.
--Hilary Whittier. If you have story ideas please email her at Hilary.Whittier@KNDU.com