APBA National Meeting honors champions, sets turnaround agenda
Posted:
Updated: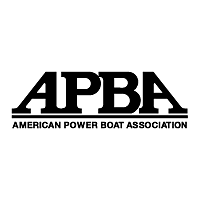 "The sport we save may be our own," said American Power Boat Association President Mark Weber at the National Meeting in Tukwila, Wash. January 27-30, 2010. Weber and Vice President Mark Wheeler charted sobering statistics. APBA regions and racing categories have suffered a steady decline. In 1990 there were 300 APBA sanctioned events; in 2009, there were 160. Last year APBA membership dropped below 4,000 for the first time ever—half the numbers of 20 years ago. Weber said that APBA must change current policies to reverse the trend: "Business as usual will implode in 10 to 15 years."
Weber has repeatedly challenged APBA members to lower the barriers to racing. Some clubs are organizing driving schools and bringing new members into the sport. This grassroots effort complements the national APBA Driving School. Seattle Outboard Association reported that 30% of their entries come from their driving school and the Hydroplane and Raceboat Museum Junior boat building project. Region 10 is the only APBA region to report membership growth. It is no coincidence that the SOA Driving School has operated there for four years, along with the Junior Hydro project.
Some 10 to 12 driving schools are scheduled in 2010.
Weber reported other progress at the Annual Meeting Jan. 30th.
• APBA Junior Classes are actually growing. They make entry easier for youngsters by supplying propellers and selling a standard APBA Mercury engine. The other category to show steady growth is Vintage & Historic, in which owners may show and run restored older boats. Both categories emphasize the fun factor.
• The APBA Formula 4 Class will offer new tunnel boats with spec engines in 2011. It is expected to draw entry-level adult racers into the sport.
• The Pacific Offshore Powerboat Racing Association rejoins APBA in 2010. An Arizona event, Desert Storm, will bring pleasure-boat style Offshore boats together for high-speed competition.
• APBA welcomed the H1 Unlimited Series back in 2009. Series President Sam Cole said, "We're glad to back in APBA where we belong." One delightful outcome was the induction of former APBA President and U-1 driver Steve David of Lighthouse Point, Fla. into the APBA Hall of Champions Jan. 30th.
In addition to Steve David, the following racers were inducted:
INBOARD: Dan Kanfoush of Niagara Falls, NY
Tom Thompson of Cambridge, Maryland
Ty Newton of Goodyear, Arizona
INBOARD ENDURANCE: Joey Cucci of Lake Havasu City, Arizona
JUNIOR CLASSES: Logan Sweeney of Delaware, Ohio
MODIFIED OUTBOARD: Rick Miller of Grove, Oklahoma
Brian Palmquist of Diamond Lake, Illinois
Tom Sutherland of Chelsea, Michigan
OPC: Jason Williams of Alta Loma, California
Jay Fox of Bay City, Michigan
PRO: Jim Nilsen of Edgewood, Washington
Sean McKean of Mabank, Texas
STOCK OUTBOARD: Joe Pater of St. Joseph, Michigan
Edward Hearn of Valparaiso, Indiana
Donny Allen of Menasha, Wisconsin
At the January 30th banquet, longtime member Dee Berghauer of Elm Grove, Wisconsin and legendary boatbuilder Ron Jones, Sr. of Kent, Washington were inducted into the APBA Honor Squadron. Both were recognized for years of service to the sport of power boat racing, especially in the area of safety. Steve David said, "If you've ever crashed in a capsule boat, you are alive because of Ron Jones, Sr."
Although there are big challenges ahead for APBA, there is much to celebrate. The champions of 2009 were duly honored, and new champions will emerge in 2010.