Every penny counts when helping Haiti
Posted:
Updated: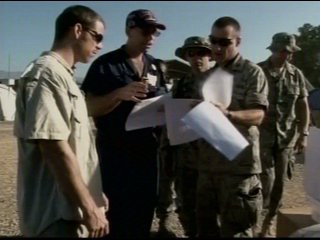 YAKIMA, Wash. -- It's been almost a month since a devastating earthquake rocked Haiti.
Local charities and doctors have answered the call for help. Yakima based surgeon Jason Cundiff just returned from an eleven day mission to Haiti.
"It was a lot like what you'd expect outside of a war torn refuge camp in terms of an emotional standpoint as well as a physical," said Cundiff.
Based at the border between Haiti and the Dominican Republic he saw hundreds upon hundreds of patients. Performing surgeries in make-shift hospitals and tents, Jason said the work is really just beginning as the country tries to rebuild.
"It just takes a lot of people doing their part together that's going to keep the movement going," said Cundiff.
And as the Haitian's work to regain their lives, children in Yakima learn an important lesson in helping those in need.
Young students explained why they're donating money to Haiti, "Because there was a big earthquake and they don't have very much money."
The students at Cottonwood Elementary are holding a coin drive called "Hearts for Haiti."

"Because there was a big earthquake and they don't have anything," said one student. Another added, "To be nice to Haiti."

The students gather change from their parents, by doing chores or just looking under the bed.
They'll donate the change to Yakima's chapter of the American Red Cross, their goal priceless.
"Definitely teaching a life lesson that we can all take part in helping other people even the smallest way possible," said Liberty Andis, parent of Cottonwood students.