Rape trial goes on after judge declares mistrial
Posted:
Updated: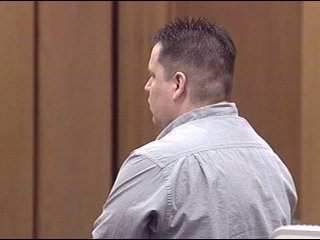 YAKIMA--The second trial of a Selah man charged in a 1995 rape nearly ended Thursday after little more than a day of testimony.
Ted Bradford served nine years in prison before his original conviction was overturned due to a lack of DNA evidence.
In 1996, Rod Light was a detective with the Yakima Police Department, investigating Ted Bradford in the home invasion and rape of a Yakima woman in the Barge-Chestnut neighborhood.
Now a police Captain, Light took the stand Thursday morning to discuss a statement he made in front of the jury Wednesday, about Bradford taking a polygraph exam.
Results of lie detector tests are generally inadmissible in court.
Bradford's lawyer, Felix Luna, argued the mere mention of the test, without even disclosing the results, as gross negligence by both witness and prosecution.
"The court should find misconduct and grant Mr. Bradford a dismissal," Luna said.
He only got half his wish.
"I will not dismiss the case, but I am going to declare a mistrial," Judge David Elofson said. I don't see that this statement can be corrected. I don't see that Mr. Bradford's rights can be protected."
Rather than start from scratch at a brand new trial, Bradford and Luna decided to withdraw the motion for a mistrial.
That put Light back on the stand, where he recalled a conversation he had with the defendant.
"I asked [Bradford], 'Do you think you did this?'" Light testified.
"And did [Bradford] respond to that question?" prosecuting attorney Patti Powers said.
"He did," Light replied. "I wrote it [in my report] in quotes. [Bradford] said, 'I think it's highly possible I did it.'"
Bradford was convicted of the rape in 1996.
That conviction was overturned nearly ten years later because DNA on a key piece of evidence was not Bradford's. The technology that led to the reversed decision was not available when he first went to trial.
The rape victim was initially scheduled to take the stand Thursday after lunch, but mistrial proceedings took up most of the morning's proceedings.
The prosecution expects to call her Friday.