Sofia Juarez missing for 7 years
Posted:
Updated: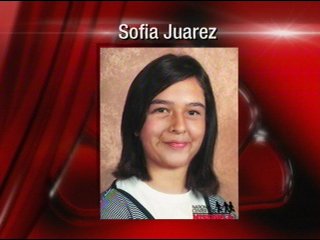 KENNEWICK, Wash-- Friday would mark Sofia Juarez's 12th birthday. But instead of celebrating, the past 7 years have been spent searching.
"It's been very frustrating when we don't know originally what happened to Sofia," officer Craig Hanson told us back in 2007. "We've had various accounts come in through the last nearly 4 years of what's happened to her. They've ranged from familial abductions to stranger abductions and so on."
But nothing has ever lead investigators to find her.
"We've been praying every day for her to come back because it's been a long time," her uncle Eduardo echoed back in 2003.
In the years since her disappearance, the community has knocked on doors, passed out flyers and posted signs on trucks. But it's never lead to any answers.
Then a year ago, the family lost Sofia's mother, Maria, to health problems.
"She passed away not knowing whatever happened to her daughter," Juan told us. "And that's really tough for us, letting her go without seeing her daughter one more time."
It has been a hunt for a little girl that's left the city hoping for new information.
"The case has not progressed much since last year," explains Detective Sergeant Mark Weber. "We continue to get leads periodically and we look at each one of those objectively and see if there's anything new we can use. But basically, there hasn't been a change in the status of the investigation."
It should be a middle schoolers excitement for tomorrow's big day. Instead, we're left asking where are you?
"We have no reason to think Sofia is not alive," Weber adds. "We want to stay optimistic and treat this as it is--as a missing persons case."
If you have any information on the Sofia Juarez, you're asked to call the lead detective on the case, Detective Wes Gardner. He can be reached at 582-1330.