Tea Party's rise leads to forum for Republican Senate candidates
Posted:
Updated: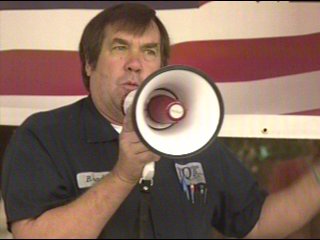 YAKIMA--The race to represent Washington in the U.S. Senate is already heating up.
A forum Wednesday organized by the Yakima Tea Party could give some clues about who will challenge incumbent Patty Murray.
The Tea Party movement has grown very quickly both nationally and in Yakima County.
Local conservative leaders hope to keep growing and even take over some previously Democratic posts.
The modest beginnings of Yakima's Tea party movement: two rallies downtown right before April 15, Tax Day 2009.
Protesters there pushed one basic idea: cut government spending, specifically things like benefits for unemployment, low-income housing and Medicaid.
The party kept going as hundreds protested health care legislation all fall and winter, picking up steam and supporters.
"They're Democrats, they're Republicans, they're Libertarians," Kirk Groening, a founder of Yakima's Tea Party group, said. "There are a lot of people [out there] and they said, you know, we voted for change but we certainly didn't vote for this."
Groening said what he and his fellow members want representatives who hold town hall meetings and listen to their constituents.
He believes current Senators Patty Murray and Maria Cantwell don't pay enough attention to people living in Eastern Washington--traditionally a more conservative area than the west side of the state, from where both Senators hail.
Groening said his tea party, one of 14 statewide, doesn't want to replace the Republican Party, but bring a more conservative point of view.
One of the Republican challengers for Murray's seats spoke at an early Tea Party rally in Seattle.
"You could see the mindset and the emotional level of people," Dr. Sean Salazar, who worked for the McCain/Palin presidential campaign in 2008, said. "Their well being was being affected here and they [said], 'we're not about taxes we're about spending right now. The taxes haven't even started yet.'"
Tax increases still haven't happened for most Americans, but Groening says it's continued spending on government, its employees, and basically anything not found in the Constitution that have led to the Tea Party's rise, and could lead to the unseating of Sen. Murray and other Democrats this fall.