Pasco revitalization project underway
Posted:
Updated: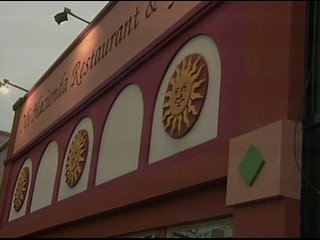 PASCO, Wash-- There's a revitalization effort going on in downtown Pasco.
"It's a great notion for the city of downtown Pasco," Ronaldo Garcia with Columbia Basin College says. "And the need is there, so we're here to provide support for them."
Columbia Basin College has teamed up with the Pasco Downtown Development Association and the city to revamp the area between Third and Fifth avenue. Together they took pictures of the old spots, then did a total re-design.
"Not necessarily a uniform look, because we want each one of the buildings to be distinctive, but to give it some sort of theme or flavor," explains Dennis Gisi, President with the Pasco Downtown Development Association.
The project is funded through more than $600,000 in grants. The goal is to transform as many businesses as possible with the thought it'll attract consumers.
"There's so many small business owners downtown that are looking for an opportunity like this to really bring in more money downtown," says Gilbert Mendoza with the Tri-Cities Hispanic Chamber of Commerce.
And for students, it's not only a chance to learn but also give back to the community.

"This invaluable experience our students are gaining through this project allows them to take what they're learning in the classroom and actually put it on from theory to practical," says Garcia.