Straightening out Yakima's Friendship Diversion program
Posted:
Updated: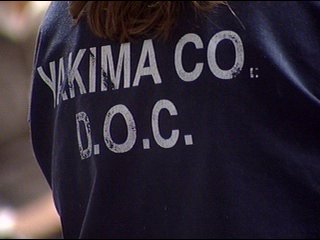 YAKIMA--The Friendship Diversion program works to redeem nonviolent offenders with no criminal history, allowing them to repay their victims and successfully rejoin society.
But, some offenders weren't following the program's rules. Rather than immediately being convicted of their initial crime if they didn't follow guidelines, offenders were getting extra chances. The time and money the program was meant to save instead went to waste.
Maria Baez works in Yakima's Friendship Diversion office. For the past year, she's worked alone. Two other employees were let go due to a lack of client referrals.
It's up to her to take people charged with nonviolent offenses, such as forgery or fraud, and offer them a second chance.
The nonprofit enables customers to pay a fee, repay the victim of their crime, do some community service, and watch the charge disappear.
"It's good for everybody," Baez said. "It's good for the victim, it's good for Friendship, it's good for the defendant when they successfully complete the program."
And, it's good for overworked county prosecutors.
"It hopefully reduces the number [of cases] that they're handling," lead prosecutor Jim Hagarty said. "[Prosecutors] become more effective, more efficient and can handle more serious cases."
But, cheaters nearly ruined a good program. Some got payment extensions or full court trials, which were not part of the deal.
"People will go to Diversion and say, 'Well, if I pass, fine. If I fail, okay, I'm going to get a trial, I'm going to run through the system,'" Hagarty said.
So last fall, Hagarty ordered his office to stop referring people to Friendship Diversion.
Without clients--and thus without revenue--Baez's boss decided to pull the plug last week.
When Hagarty heard the news, he moved to tighten the program's guidelines.
That way, offenders get one chance, and that's it.
Hagarty and the director of the Friendship Diversion program will meet next week.
They'll work to get their agreement straightened out, and hope to begin referring people by the end of the month.