Yakima kindergartner expelled for making a gun with hands
Posted:
Updated: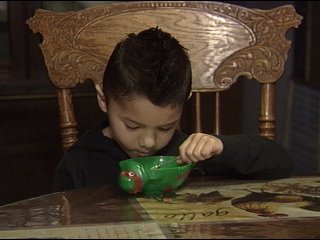 YAKIMA, Wash.- Manuel Alvarez eats breakfast and gets ready for school. He's eager but nervous. He was expelled February 8th from Barge Lincoln Elementary for making a gun with his hands.
His mother, Lorena Hurtado, says it's a hand gesture that could have easily been corrected. "He didn't know did they talk to him about it what actions were taken to tell him this isn't allowed."
Manuel has a clean record; he has never been in trouble before. Hurtado says a warning, or even a parent-teacher meeting would have worked. But now, Hurtado says Manuel is afraid.
"I got a call from the school saying he's not raising his hand or speaking up. He's scared after we talked about not doing any gestures, he probably doesn't want to do it because that could be a gesture. It might get him pulled out for two days," said Hurtado.
Manuel's mom doesn't see anything wrong with her son putting his hands together in a "gun" formation and shooting down at the ground. She doesn't think it poses an immediate threat to the school or Manuel's classmates.
School District employees say they have a policy regarding incidences like this. Dr. John Irion, from the Yakima School District says "When students are at school they should be concerned about learning. Safety shouldn't be a concern at school, we have a zero tolerance policy."
Hurtado understands the policy, but in this case doesn't think the punishment fits the crime, especially when the student in question is in kindergarten.
"A five year old shouldn't be held to the same policy as a 12th grader. He is in kindergarten," said Hurtado.
Hurtado is appealing the expulsion and wants to try to clear her son's record. She says she doesn't want her five year old to be labeled as a troublemaker.