New information about Pasco stabbing suspects
Posted:
Updated: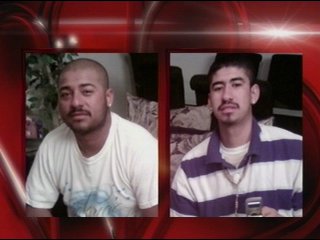 PASCO, Wash;-- There are still plenty of unanswered questions when it comes to the murder of Froilan Godines who was working security at the restaurant and bar El Patron.
The big question right now: where are the two men police say are responsible for his death?
At this time police are still searching for 28-year-old Adan Virgen and his 20-year-old nephew Concepcion Virgen. Pasco officers would not go on camera today but say they believe the two men who stabbed Froilan Godines in the chest and torso at 2am on Sunday are still in the Tri-City area.
Today Froilan's daughters finalized funeral arrangements, a funeral they never expected to have so early in their lives.
"They've done something so terrible that just breaks our family," Isabel Montes said.
Franklin County Prosecutor Steve Lowe is working with police to catch the two men. He says as each day passes the case becomes that much more difficult.
"The first couple of days in a homicide investigation are very critical in getting both the information and trying to locate suspects, and if you don't catch them in the first few days it's difficult if not impossible to catch them," Lowe said.
As far as court records show, both men have clean records except for an infraction filed in August that shows Conception Virgen failed to obey traffic control and did not have a valid operators license. Lowe says the second-degree charges they face come with a one million dollar bail each and charges could become more severe.
--Hilary Whittier. If you have any story ideas please email them to Hilary.Whittier@KNDU.com