Trail of blood leads officers to murder suspect's arrest
Posted:
Updated: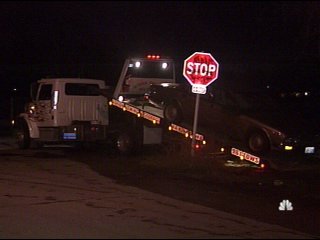 YAKIMA, Wash.- This is what Pleasant Avenue looked like at two o'clock Monday morning, lights flashing, police officers, and neighbors.
"I went out there asked police what happened they said a man had been shot," said Jason Moore, a neighbor.
"It's not a once a month or every month type of thing I've lived here for a little over a year now and this is the first incident like this," said Stanley Blaine, a neighbor.
Officers later found out 21-year-old Ali Lemus Vargas died from stab wounds, not a gun-shot. Eitherway, neighbors say seeing the victim lying face down was alarming.
"I didn't really think much you know. Then when I found out he died, it made it more realistic…when someone dies it's more of an eye-opener," said Moore.
Officers say the victim and suspect were in a car together. We don't know whether or not there was an argument or what led up to the stabbing. What we do know is that both the suspect and victim were injured and out of their car. There are markings of where the car stopped. The victim's body was found a few feet down.
"The victim's vehicle that the altercation took place in had from the passenger side a blood trail, that blood trail was tracked for a few hours and eventually led us to a residence on the 1500 block of south 7th avenue," said Lt. Mike Merryman from the Yakima Police Department.
That's when officers found and arrested 42-year-old Richard Solis. Investigators think alcohol may have been involved.
"The victim had gang ties but this is not a gang-related issue," said LT. Merryman.
The suspect was booked into the Yakima County Jail and now faces charges of second-degree murder.