Mother of convicted killer speaks out
Posted:
Updated: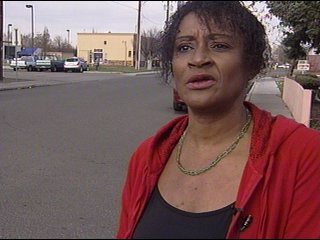 PASCO, Wash;-- The mother of a convicted killer is speaking out to raise money for bail.
Today we talked with Ianthia Pleasant, mother of DeLonde Pleasant who has been in prison for the past eight years after being convicted of beating his 20-year-old girlfriend Juanita Montelongo to death.
The Court of Appeals says a jury needs to find if DeLonde's actions require a prison term above the standard six or eight and a half years. Pleasant could wait for that hearing outside of prison if he posts a $500,000 dollar bond, to do that, his mother is asking the community to help.
"I'm asking for people in the community for help in raising this bail money to get my son released until the trial is set," Ianthia Pleasant said.
Ianthia Pleasant says she hopes for community support to help pay ten percent of her son's $500,000 bail. If $50,000 is paid he could get out of prison as he awaits resentencing.
We also talked to Montelongo's family. Her sister Savina says she would be shocked if the community helped him make bail.
"It's kind of ridiculous to ever think that somebody who killed somebody can be just walking around," Savina said.
She also says it's understandable for a mother to want to help her son, but she'd be surprised if people wish to see DeLonde roaming the streets until his resentencing is decided.
"Try to put yourself in my situation. How would you feel if one of your family members was killed," she said.
--Hilary Whittier. If you have story ideas please email her at Hilary.Whittier@KNDU.com