One year look at Recovery Act funding in Yakima County
Posted:
Updated: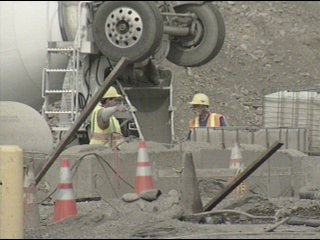 YAKIMA, Wash. -- It's the one year bench mark for the American Recovery Act, also known as the stimulus package, has it made a difference in Yakima County? Groups in Yakima County are scheduled to get $103 million.
You can see exactly where money the federal recovery act is going, how much, what project and what company with this tracking Web site: http://www.msnbc.msn.com/id/33498869/#/all/all/wa/53077/
For the Department of Transportation recovery money went to construction from Grandview to Snoqualmie Pass, 11 projects that wouldn't have happened without the stimulus.
And almost a year later DOT leaders say plenty of people were employed.
"And we estimated that brought about 660 jobs to the area, you know not all new jobs because it put some people back to work," said Don Whitehouse, regional administrator, Washington State Department of Transportation.
And when people weren't put back to work many were trained for a different type of employment through the South Central Workforce Council.
"The 600 people that are trained, these are people that would not have had the opportunity had we not had the stimulus money," said Patrick Baldoz, director, South Central Workforce.
Baldoz says 37 people were placed with jobs because of stimulus funding. All sorts of occupations, childcare, construction labor, data entry, truck driving and more.
For more Recovery Act tracking check out these sites:
http://www.yakimacounty.us/e&t/