Espresso stands will not become adult businesses
Posted:
Updated: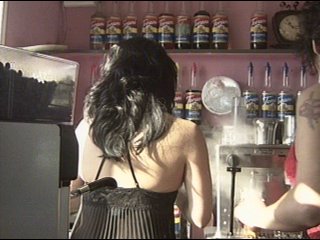 YAKIMA, Wash.- Yakima City Council members voted against enforcing bikini barista stands as adult businesses.
Lewd conduct and indecent exposure are two concerns brought up at the council's study session. Council members reviewed the proposed adult ordinance. It would restrict sexually explicit signs and posters and require places that display them to register as an adult business.
After much discussion and commentary from the public, council members voted four to three against adopting the new changes. Council members say the decision wasn't easy.
"I don't think its necessarily going away, but I talked with the owners of some stands and I want to meet again to see if we cant come to some common sense solutions on why don't you regulate yourselves before the government regulates you," said Mayor Micah Cawley.
The proposed adult ordinance would've required areas where the espresso stands are in to be re-zoned. A worry was that would attract more businesses of that nature.
While Yakima community members understand the council's decision, some say they're not giving up just yet.
"If businesses continue to push, push, and push and go against what's already decided in ordinance then they'll be willing to picket, stand down there, you know say we're going to take it into our own hands," said Michelle Strobel.
For now, business is as usual for espresso stands. They will keep following the policies in place.