Special Needs Prom
Posted:
Updated: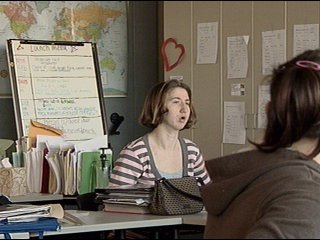 May 7 is prom in the Valley… but this won't be your average prom...mostly because the majority of the attendees will be special needs students. A group of West Valley High students are coming up with the ideas, planning, and funding for the special needs prom.
Matt Hanses is part of that group and is also a tutor who works with his special needs peers on a daily basis. "We're going to raise money from the marketing aspect and we're going to deposit it into our special education fund and we're going to fund our dance. Everything that is left over is going to go into our special Olympics club to finance going to competitions and things like that."
Matt, Whitney Biehls, Hayden Rouse, and Lin Thaxton are looking to fund more than just food and decorations for the prom, they want to make sure money doesn't get in the way of special needs students having the ultimate prom experience. Lynn says, "we're really looking for monetary donations, dresses for the girls, suits and ties for the guys, and limousine donations".
As you might expect, news of the prom has students buzzing. Taynia Johns is a West Valley student with multiple learning and developmental disabilities. Although she's a senior, this will be her first school dance. When I asked her what she was looking forward to she said what you might expect any girl her age to say. "Dressing up" and "riding in the limo".
If you would like to donate to the West Valley Special Needs Prom contact teacher Tom Robinson at 509-972-5900, or robinsont@wvsd208.org.