Yakima Valley woman may lose her home to loan modification scam
Posted:
Updated: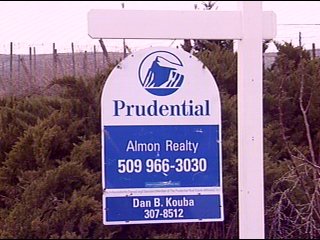 YAKIMA, Wash. -- People right here in our community are losing their homes to loan modification scams. The attorney general's office wants you to know all the facts so you don't fall victim to a scam.

KNDO spoke with a woman in Moxee who lost thousands of dollars. Marilyn and her husband have lived in their home for 20 years, but when medical bills and mortgage became to much they fell victim to a scam and they may be paying with their home.
Marilyn could be your neighbor, the attorney general receives hundreds of complaints about loan scams. Marilyn was too embarrassed to show her face, but she does want to share her story in order to help others.
"Because I'm sure I'm not the only one here in this valley," said Marilyn.
The loan modification company claimed to be part of President Obama's recovery act. They said they'd take care of everything.
"And I sent them the check, they said they didn't receive them so I sent them another check and they cashed all the checks, which comes to around 3,200 that we've sent them," said Marilyn.
They told her not to contact her bank, a red flag she missed.
"Don't pay someone to obtain a modified loan for you, work with your lender, with your loan servicer, have one of those free counselors," said Attorney General Rob McKenna, Washington.
Now Marilyn's home is scheduled to be auctioned off on March 13th. She's trying to sell before that happens.
"If we can't come up with the buyer or I can't come up with the 3,000 to try and save the home well we lose it all we lose everything," said Marilyn.
Marilyn is 68, her husband 75, they are both working full time to try and save their home. If you're looking to modify your home loan there are resources available through the attorney generals office.