Senate budget proposal means tax increases
Posted:
Updated: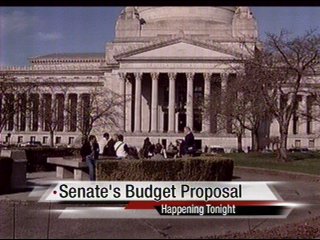 KENNEWICK, Wash. - The State Senate is proposing a budget that would raise taxes more than $3 billion over the next three years. The majority party in the Senate released its proposed 2010 supplemental operating budget. The budget proposal includes tax increases of over $900 million this biennium and $2.1 billion in the 2011-13 biennium. The proposal would also cut about $840 million in spending. This includes closing or downsizing prisons and facilities for the developmentally disabled. Another $500 million will come from the rainy day fund which is a one-time fix.
This proposal comes after last night's bill which allows legislators to raise taxes without a two-thirds vote. Senate Republican Leader, Mike Hewitt, who voted against the bill issued this statement about the proposed Senate Budget. " This budget increases taxes by a billion dollars in each of the next three years. Citizens and employers should not have to bail out state government over-spending with new taxes. Rather than go strait to raising taxes, state government should be looking at serious reforms and more efficient ways to deliver needed services."
Senate Majority Leader Lisa Brown, said Democrats wanted a plan that was "balanced and responsible," particularly after bridging a $9 billion deficit last year without tax hikes. "There will be further reforms, there will be further reductions in state services, and there will be revenues as well," she said.
The proposal is expected to be voted on tomorrow by the committee and out of the Senate by Saturday.