WIAA Tournament Equals Money for Yakima Businesses
Posted:
Updated: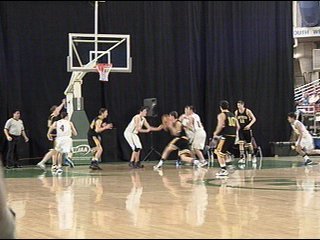 The state championships are generating a lot of excitement in town. But its not just seats in the Sun Dome that are being filled. Yakima businesses are getting some much-needed money. John Cooper, CEO of the tourism and convention bureau says,
"These tournaments help to infuse additional spending into the community to help give those businesses like restaurants, hotels, and retail an additional opportunity for some new revenue…they're part of the overall economic fabric here in the Valley."
The tournament just started this morning and the extra people in town are already noticeable. Streets are busier and restaurants are more full than usual. So just how many people are we talking about? And how much money will that mean for Yakima? According to Rich Austin, director of sports for the sports convention,
"[The tournament last year brought in] about 3,000 hotel rooms, brought in about 7,000 visitors, and generated an estimated economic impact of right around 3.4 million."
And that was just in the first week of last year's tournament. The 1a and 2a games happening next week and the week after will each likely bring in almost twice the amount of people and money we will see this week. And it couldn't come at a better time. In just the area of lodging occupancy, the Yakima valley is down four percent.
But the next four weeks are looking up economically in Yakima because in addition to the 3 weeks of basketball tournaments, the city will host the statewide dance and drill competition. The visitor and convention bureau predicts the two sporting events will put at least at least 6.2 million extra dollars into Yakima pockets. Who doesn't like the sound of that?