School board considers proposed Cooper Larson Baseball Field
Posted:
Updated: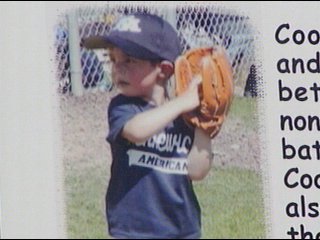 KENNEWICK, Wash. - The Kennewick School Board is discussing a 15 month plan for the proposed Cooper Larson Field after neighbors voice their concerns. The proposal would dedicate a baseball field in memory of 4 year old, Cooper Larson who died from cancer in 2008.
After a three hour discussion the Kennewick School Board decided to further discuss the proposal saying their biggest concern was taking away public property from the community. If passed, the proposal would allow the Kennewick American Youth Baseball League to be included in the school districts lease making field four at Canyon View Elementary School a private field. Some of the items presented include a permanent chain link fence, score board, batter's cage and a statue to remember Cooper.
Many neighbors are concerned. Their biggest issue is that the permanent fence takes rights away from the public. They say it's not fair to have a chain linked fence on public property. Some even voiced concerns about traffic and noise.
"I'm disappointed in the outcome. We thought the school district would see the benefits to this field and evidently that's not the case at this point," said Cooper's grandpa, Joe Larson.
The school board came up with an amendment that allows both parties to work together to form an agreeable proposal.
"I'll be happy to sit in a meeting and hear something hopefully new. You know on what they are proposing. We would love to see a reasonable proposal," said Paul Krupin, a concerned neighbor.
As of now both parties plan on working together to come up with a plan that makes everyone happy.