Ahtanum View prison shuts down, employees say goodbye
Posted:
Updated: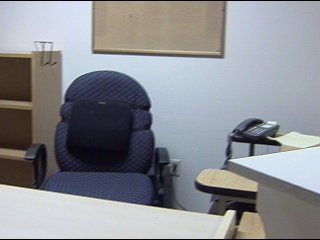 YAKIMA, Wash.- The Ahtanum View Corrections Center officially closed Friday afternoon. Seeing the prison shut down was emotional for hundreds of people.
Saying goodbye is never easy. For some, this is only temporary but for others it's permanent. Jane Parnell lead Ahtanum View Corrections Center and describes her staff members as a family. Seeing them leave is harder than she imagined.
"Being happy for them and sad...I'm sorry....it's been an emotional week," said Jane Parnell.
Staff spent the day cleaning up what's left at the prison. Ahtanum View was one of many facilities shut down by the state for budget reasons. Employees say it's still surreal.
"Walking around seeing no offenders here, it hasn't hit yet, knowing when I walk out the doors I wont be walking in again," said Sgt. David Niles, a corrections officer.
Most employees left early. Some stayed finishing up packing the last boxes. Then came the hard part, everyone going their own ways.
"Living out of my trailer coming home on the weekend my sons graduate this June so I have to push off moving until June," said Sgt. Niles.
Sgt. David Niles and half of the employees from Ahtanum are transferring to a facility almost two hours away. As for Niles, he said his goodbyes and left the prison, saying it didn't feel like the same place anymore.
"It was pretty lively always background noise offenders were making noise all the time," said Sgt. Niles.
Now the facility is quiet and empty with just a few people staying behind to lock the doors.