Cyber bullying hits students
Posted:
Updated: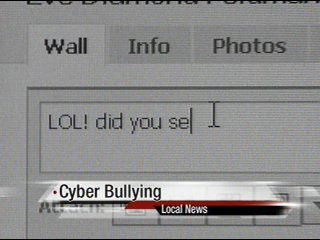 KENNEWICK, Wash-- As social networking sites like Facebook, Myspace and Twitter continue to grow so, too, does new-age harassment. It's called cyber-bullying and it's reaching just about every kid online.
"Almost everyone does. It's like a norm, like a social norm," one student whose identity is being kept anonymous.
"Well, they've said stuff like they don't like the way I look or something like that, just something about my race," the student adds.
Some studies show nearly half of all students have been cyber bullied, and counselors at Highlands Middle School say it's no different here.
"From mean comments, to name calling, to character. I mean, they'll slam character," explains counselor Mary Panther.
Students aren't allowed to access those sites at school; they're blocked on campus. But that doesn't keep them from spending hours online at home. And for some, what's written about them simply carries too much weight to handle.

"I mean, some of them get angry and lash out, some of them get angry and withdraw, some of them get frustrated, some of them their grades will start falling off. I really feel bad for kids that are caught in this cyber bullying," Panther adds.
The best way to fight cyber bullying is bringing awareness. The Richland School District has recently amended their student handbook to include cyber bullying.