High School Basketball Prep Scores for February 27th, 2010
Posted:
Updated: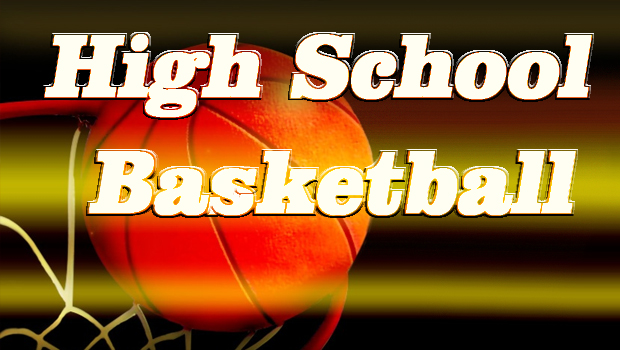 Kennewick, WA-- Several teams from the Yakima and Tri-Cities area punched a ticket into the state tournament this weekend.
In 4A competition, Walla Walla fought all the back from the loser's bracket in Regional's to make it into state. It's clinching victory came Saturday over Kamiakin 51 to 45. Davis also made an improbable run into the state picture with an upset win over the CBBN District Champs Saturday. The Pirates knocked off the Richland Bombers 60 to 58 to earn a bid to state.
Meanwhile on the girl's side in 4A Chiawana clinched a berth on Friday to the tournament. It went for the Regional title Saturday against Mead. In overtime, the Riverhawks fell just short 54 to 48. Good news however, the CBBN District Champs still have a shot to claim the state title.
In girl's 3A basketball, both West Valley and Hanford had a chance to move on step closer to locking in a state tournament berth. Each failed in its quest to do so Saturday night. The Rams fell victim to East Valley Spokane 43 to 35. Hanford nearly pulled off the upset against Shadle Park, but still fell 44-38. The two battle each other in the loser's bracket to determine who still has the shot to earn a state tournament slot.
In boy's 3A basketball, Sunnyside had a chance to move into the Eastern Regional championship game. North Central apparently was too much to handle, as Sunnyside fell 71-46. The school still has a chance to earn a bid to state as it enter's the loser's bracket.
In 1B basketball a special congratulations from the KNDU sports team to Sunnyside Christian. The boy's earned the state title with its win Saturday night over St. John Endicott 49 to 43. Great work boy's! Time to celebrate.
Here are the rest of your scores for Saturday February 27th, 2010:
By The Associated Press
BOYS BASKETBALL
1A Northeast District 7
Fourth Place
Lake Roosevelt 54, Cashmere 46
Championship
Chelan 70, Freeman 56
1A Tri-District
Meridian 56, Cascade Christian 49
Sixth Place
King's 71, University Prep 39
2A District 5/6
Semifinal
Ephrata 83, Grandview 67
Wapato 77, Selah 67
2B North Central District 6
Second Place
Soap Lake 61, Manson 38
2B Northeast District
Championship
Colfax 50, Lind-Ritzville 47
2B Southeast District 9
Third Place
Asotin 64, Walla Walla Academy 56
Championship
Liberty Christian 41, Waitsburg-Prescott 35
2B Tri-District
Third Place
LaConner 68, Life Christian Academy 64
Championship
Bear Creek School 52, Chief Leschi 41
3A Eastern Regional
Semifinal
North Central 71, Sunnyside 46
Shadle Park 61, Rogers (Spokane) 59
4A Eastern Regional
Third Place
Davis 60, Richland 58
Walla Walla 51, Kamiakin 45
Championship
Gonzaga Prep 67, Mead 63
4A Northwest District 1
Championship
Lake Stevens 74, Stanwood 71, OT
State 1B
Fifth Place
Pateros 43, Lake Quinault 40
Fourth Place
Cusick 56, Almira/Coulee-Hartline 54
Third Place
Wellpinit 72, Moses Lake Christian Academy 52
Championship
Sunnyside Christian 49, St. John-Endicott 43
GIRLS BASKETBALL
East Valley (Yakima) 45, Wapato 41
Prosser 54, Ellensburg 42
Pullman 68, Cheney 39
1A Northeast District 7
Fourth Place
Chelan 56, Newport 34
Championship
Freeman 50, Okanogan 39
1A Tri-District
Sixth Place
Vashon Island 42, Cascade Christian 40
Championship
Seattle Christian 41, Nooksack Valley 35
1A Yakima Valley District 5
Championship
Granger 48, Zillah 47
2A Northwest District 1
Consolation
Anacortes 45, Cedarcrest 28
Sehome 52, Sultan 38
Semifinal
Archbishop Murphy 52, Squalicum 47
Burlington-Edison 54, Lynden 45
2A West Central District
First Round
Fife 60, Klahowya 50
Interlake 63, North Mason 37
2B North Central District 6
Second Place
Liberty Bell 57, Kittitas 41
2B Northeast District 7
Championship
Reardan 53, Lind-Ritzville 39
2B Southeast District 9
Third Place
DeSales 56, Pomeroy 40
Championship
Asotin 51, Liberty Christian 46
2B Tri-District
Championship
Darrington 51, Tacoma Baptist 42
3A Northwest District 1
Consolation
Everett 50, Mount Vernon 37
Glacier Peak 66, Sedro-Woolley 56
Semifinal
Lynnwood 48, Meadowdale 46
3A West Central-Southwest Bi-District
First Round
Auburn Mountainview 53, Timberline 47
Kennedy 43, Port Angeles 41
Prairie 64, White River 58
4A Eastern Regional
Third Place
Lewis and Clark 60, Central Valley 37
Moses Lake 47, Walla Walla 41
Championship
Mead 54, Chiawana 48, OT
4A West Central District 3
Fifth Place
Puyallup 36, Bethel 35
Fourth Place
Rogers (Puyallup) 61, Kentlake 53
State 1B
Fifth Place
St. John-Endicott 49, Neah Bay 30
Fourth Place
Sunnyside Christian 53, Bickleton 35
Third Place
Columbia (Hunters) 67, Pateros 42