LATE THREE-POINT FLURRY NOT ENOUGH IN WILDCATS' 90-86 LOSS TO WESTERN
Posted:
Updated: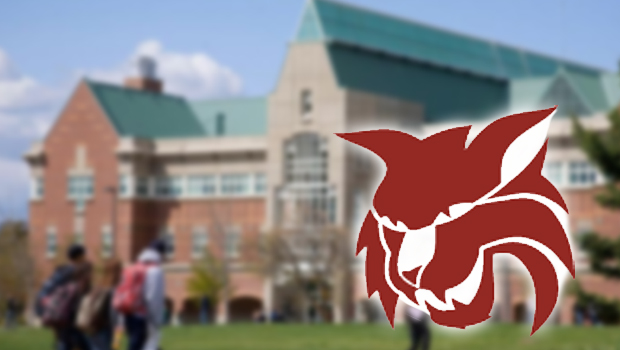 BELLINGHAM, Wash. (Feb. 28) -- Central Washington University guards Jon Clift (Spokane, Wash./Joel E. Ferris HS) and Toussaint Tyler (Kent, Wash./Kentwood HS) made four consecutive three-pointers in the final 35 seconds, but the Wildcats' men's basketball rally against rival Western Washington fell just short in a 90-86 loss to the 24th-ranked Vikings on Sunday night at Carver Gym.

The Wildcats suffered their second straight loss and fell to 15-9 overall and 9-5 in Great Northwest Athletic Conference play. Western improved to 24-5 overall and 11-4 in the GNAC, securing no worse than second place in the GNAC.

Clift finished with 23 points and five assists in 36 minutes of action, while Tyler scored 18 with a career-high seven rebounds. Clift made 5 of 9 three-pointers in the game en route to tying his career-high for scoring.

Central scored the game's first 11 points and appeared as if it might run away with the contest after holding the Vikings scoreless for nearly the first four minutes. However, Western rallied back, and after the game's fourth tie at the 6:31 mark, the Vikings took the lead on a three-pointer by Morris Anderson and outscored the Wildcats 16-8 to close the half and take a 44-36 lead into the intermission.

The Wildcats crept to within three points at the 18:17 mark of the second half after a three-pointer by Clift, but Western then went on a 12-2 run to take a 13-point lead. The margin reached 16 at the 12:01 mark, and the lead was at 15 points with 4:56 to go. Central scored eight straight points to close to within seven, and the score was 74-68 with 1:22 left on the first of five straight made treys by the Wildcats. From that point it turned into a free-throw shooting affair for Western as Central tried to rally back.

The rally began in the final 54 seconds, as the Wildcats trailed by 10 at that point. Central then went on a feverish shooting spree from long distance, scoring 16 points in the game's final 44 seconds, but Western made 12 of 14 free throws in the final minute and Harold McAllister divided two attempts with three seconds left to seal the win for the Vikings.

Four Wildcats scored in double figures, led by Clift's 23. Following Tyler's 18 points, junior JC Cook (Canby, Ore.) added 15 and junior Chris Sprinker (Tacoma, Wash./Curtis HS) scored 12 with four rebounds.

Central finished the game making 50 percent from three-point range (10 of 20), and was 47.9 percent from the field overall. The Wildcats were outscored by 20 at the free throw line, however, making just 10 of 16 tries while Western was 30 of 35 at the stripe.

Western had five players score in double figures, led by Anderson, who scored 22 with six rebounds. Rory Blanche recorded a double-double for the Vikings with 13 points and 10 rebounds (seven offensive), and Western's reserves outscored Central's subs by a 47-11 count. WWU also outrebounded Central by a 44-31 count.

The Wildcats, who were ranked seventh in last week's NCAA Division II West Region poll but lost to the region's top two teams in their games this week, will return home for the final two contests of the 2009-10 regular season next week. Central hosts Montana State Billings on Thursday (Mar. 4) and Saint Martin's on Saturday (Mar. 6), with both games slated for 7:30 p.m. starts.