Yakima man shoots attacker and saves a woman's life
Posted:
Updated: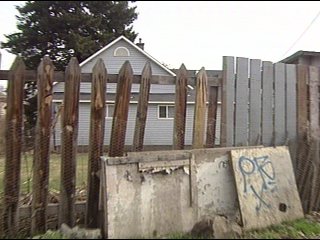 YAKIMA, Wash. -- Sometimes people turn a blind-eye to domestic violence, but that wasn't the case in the alleyway just West of Union Street. A Yakima man is being called a hero after he shot another man in the shoulder, stopping a brutal attack.
Witnesses say 47-year-old Kurt Bonser pulled into the ally, then ripped his ex-girlfriend from his truck and started beating her. Neighbors say the scene Sunday night was horrific, a large rock was used to pummel the 18-year-old victim.
A neighbor saw the violence from his window, he wanted to remain anonymous, so I'll call him Joe. As Bonser attacked the woman, Joe grabbed a riffle and told him to stop. When Bonser attempted to drive over Joe and the victim, Joe shot him through the window of the truck.
"These things have to be case by case, in this scenario, in this situation, under those conditions had that man not taken those steps we may very well be investigation another homicide today," said Lt. Mike Merryman, Yakima Police Department.
Now Joe's being called a hero by his neighbors, shooting one man may have saved a woman's life. Bonser fled the scene and showed up at a local hospital where he had to have surgery for his gunshot wound.
"Right now we're waiting for his release so we can take him into custody and charge him with likely a domestic violence second degree attempt murder charge," said Merryman.
Police aren't charging Joe for the shooting because he was acting in self-defense and the defense of others, but the prosecutor's office will make the final decision. Bonser on the other hand has several previous felony convictions.