Walla Walla community mourns death of teen during ski trip
Posted:
Updated: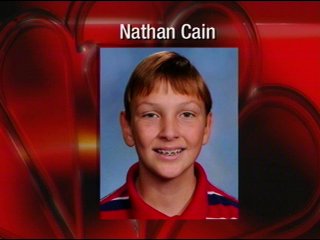 *Update* 6:30 PST
This copy updates a previous version
COLLEGE PLACE, Wash.-- Frantic calls earlier today as friends and teachers at Nathan Cain's school, trying to get word if he was still alive.
Sadly it was not to be, but those who knew the thirteen year old said he may be gone, but never forgotten.
Gwen Payne taught Nathan last year. She said everyone at Rogers Adventist School liked the seventh grader.
"Every time ever since I found out myself," she said. "I think about him I just send up a prayer."
Nathan's current teacher and principal weren't at the school. They were down in Oregon along with all of his other loved ones looking for him.
"I went up last night to the site," said the school's community pastor, Troy Fitzgerald. "with friends of the family and we were up there last night with search and rescue."
Before the tragic news, his mother, Cheryl Cain, said Nathan triumphed over health problems when he was a baby.
"My son's been cross country skiing since he was about seven," she said. "We've gone through a lot with him he was a premature infant and we've gone through 119 days of hospitalization but it was all before he was four."
After the school received the news of Nathan's death, pastors and grief counselors at the parochial school were available for students.
But in the hallways, you could hear the crying and see the faces of children who just lost their friend.
*Original* 1:15 PST
UNION COUNTY, Ore. -- Search and rescue crews have found the body of a missing 13 year old boy who disappeared Saturday during a skiing trip in the Umatilla National Forest near Tollgate in Northeast Oregon.
Nathan Cain was from Walla. His father says Nathan became separated from the group near the Andies Prairie Sno-Park. Temperatures dropped to the teens over night this weekend.
Nathan was found 1.75 miles from where he was last seen. A volunteer snowmobiler found his body just before noon Monday.