West Valley: A Chance at Revenge
Posted:
Updated: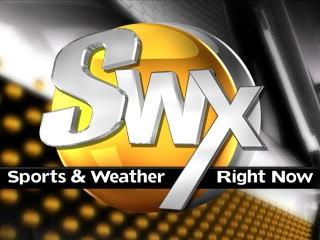 YAKIMA, Wash. -- It feels like deja vu at least at West Valley High. The Lady Rams take on Hanford this Friday in a 3A Regional Elimination Game up in Spokane.
Last season, the Falcons bested the Rams in the postseason and sent West Valley packing. Come Friday, they hope to return the favor.
All signs point to a successful payback. West Valley has beaten Hanford 3 times already this season. That includes the win for the District Title. Of course, last year the Rams owned the Falcons until it mattered most.
"So that adds a little incentive for us this time too," said 1st year head coach Mark Burns. "So, I will make sure I remind them of that."
I don't think you'll need to coach.
"It was difficult to see us not play to that potential," said Senior Captain Hayley Curtis. "We had beaten them three times. I can't get that chant out of my head at the end of the game. 'This time counted.' I just hear that playing over and over."
"It's a little deja vu," said Captain Kaitlyn Curry. "We're going into this week really wanting to win. We're seeing the thing that happened last year."
The first year head coach believes that his girls can achieve revenge and take one step closer to getting to state.
"It's always difficult to beat a team a fourth time, but I feel really confident that out girl's know they can do it," said Burns.
The Rams have prepared for this moment since the beginning of the season with one motto. REACH. Respect. Execute. Attitude. Confidence. And Heart. They hope they REACH their goal by taking down Hanford this Friday up in Spokane to make it to state. The action all tips off at 5:45pm.