Graffiti cams help deter dozens of taggers
Posted:
Updated: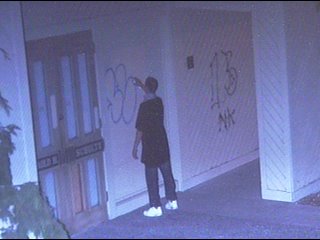 YAKIMA, Wash.- Nine months after being installed, the digital graffiti cams are working to deter people from tagging.
When you hear sirens and see a flash, you know you've been caught on camera, most people for tagging. About 15 cameras are up all over town. The locations are kept secret and constantly changing.
"Without advertising, without showing pictures people seem to know what they are and as soon as we place a graffiti cam graffiti stops immediately," said Lt. Tom Foley from the Yakima Police Department.
We checked in on a camera that was put up several months ago and is no longer there. Since then, officers say the graffiti has gone away in that area. While that's a good sign, it's not enough to help the entire city.
"Fifteen cameras within the city which is a wide area is not a lot of cameras out there, we'll looked at buying more and getting new technology," said Lt. Foley.
The current digital cameras take still frames. Officer Jeff Guilland says these photos do lead to arrests but they're looking towards video cameras. Until they get the funding, they'll do what they can.
"We try to pick areas that are hit heavily or areas that were hit and painted over," said Officer Jeff Guilland from the Yakima Police Department.
Officers say they've caught almost a dozen taggers. As for deterrence, the cameras go off weekly, usually scaring taggers off before they start spraying.
Officers say the cameras have also caught people for illegal dumping and theft. Police want to get more cameras in the future but are still looking for grants to fund them.