Racers Remember Trevor Fox
Posted:
Updated: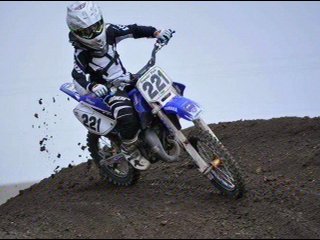 An emotional gathering occurred today at the Horn Rapids ORV Park in Richland.
Just days after 11-year-old Trevor Fox died while practicing for this weekend's Northwestern National Motocross series, bike riders remember their lost friend.
"They were out practicing on Thursday and he went down over one of the jumps here at Horn Rapids by himself and he sustained life threatening injuries," Horn Rapids announcer Brian Barnes said.
Trevor's death marks the 3rd Horn Rapids has seen in the past three years. Although the park will remain open and continue the series this weekend, workers say there has been a change in attitude. Racers once dashing to the finish now ride in Trevors honor.
"Most of these people here travel to events around the West Coast every weekend so it effects everyone," Barnes said.
However, concerns have been raised surrounding the highflying sport.
"We've had numerous accidents out there where, unfortunately, people did pass away," Chief James Hempstead of the Richland Fire Department said.
Chief Hempstead along with most people at today's event say it is a sport that carries a lot of danger, but families say they are aware of the risks. Those at the event say it is tragic to see a young life taken, but try to keep one thing in mind
"It's very unfortunate that Trevor passed away, but I guess if there's any solace, he passed away doing what he really loved," Barnes said.
--Hilary Whittier. If you have any story ideas please email her at Hilary.Whittier@kndu.com