Olympia considers tax hike package
Posted:
Updated: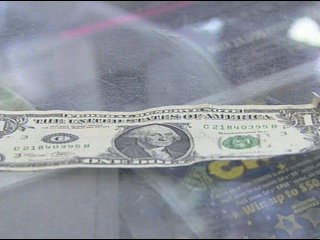 OLYMPIA, Wash.-- (AP) After two days of contentious debate, the state Senate on Sunday approved a tax package that would raise $890 million over the next 16 months and is centered on a temporary three-tenths-of-a-cent sales tax increase.
The main measure passed on a 25-23 vote, with six Democrats crossing the aisle to vote against it. A bill to add an extra $1-per-pack cigarette tax, bringing the state an extra $86 million, passed on a 29-19 vote.
Once the House passes its proposed revenue plan, both chambers will go into final budget negotiations.
"This is one of the toughest votes I have taken in my political career," Sen. Tracey Eide, D-Federal Way, said of the main tax bill. "Do I want to raise taxes? I say no, hell no, I don't want to raise taxes. Who does? But I have a constitutional duty to balance this budget."
The increase approved by the Senate, to expire in 2013, is worth about $313 million through 2011, and includes a rebate for lower-income people. It is expected to bring an additional $614 million between 2011 and 2013.
The measure also increases taxes on several kinds of service businesses, raising about $170 million through 2011. An additional $30 million would come from charging sales tax on bottled water.
It also repeals a sales-tax break to some companies based outside Washington, after the state's loss in a recent court case with Dot Foods that cost the state about $118 million.
More than a dozen Republican amendments were introduced and debated for more than four hours Saturday, including one that would require voters to approve the taxes.
All were rejected except one, which would take away lawmakers' expense allowances if the sales-tax increase is extended beyond June 30, 2013.
Debate on final passage lasted more than an hour Sunday, but before a final vote could be taken, Sen. Don Benton, R-Vancouver, made a motion that lawmakers vote on each of the 21 tax provisions in the bill. Lt. Gov. Brad Owen, the Senate president, ruled against that request.
Republicans further sought to delay the vote by seeking to have the measure indefinitely tabled, but that request was denied as well.
Republicans argued that Democrats have continued to increase spending, and haven't tried hard enough to make government more efficient.
"Just like the people at home, we should tighten our belts," said Sen. Cheryl Pflug, R-Maple Valley.
Sen. Rodney Tom, D-Medina, said he was voting against the main measure because it was too big.
"The inclusion of a sales tax is very harmful on an economy that is struggling to recover," he said. "I don't think we've fully recognized where our economy is at."
Other Democrats who voted against the measure were Sens. Steve Hobbs of Lake Stevens, Claudia Kauffman of Kent, Derek Kilmer of Gig Harbor, Chris Marr of Spokane and Tim Sheldon of Potlatch, Mason County.
Sen. Phil Rockefeller, D-Bainbridge Island, said the tax increases were needed to protect programs important to the state.
"Who's going to step up to protect education in this state, who's going to speak for public-health services, who's going to speak for the disabled and the vulnerable?" he asked. "These are values for all of us, and I think this budget reflects our values."
The cigarette tax approved Sunday increases the state tax added to cigarettes by $1 to a total of $3.025 per pack of 20 cigarettes. One Republican voted for the measure, Sen. Bob Morton of Orient, Ferry County.
Three Democrats opposed it: Craig Pridemore of Vancouver, Paull Shin of Edmonds, and Tim Sheldon of Potlatch.
Lawmakers are racing to patch a $2.8 billion budget deficit before the legislative session ends on Thursday. House and Senate Democrats have passed budget proposals that have a mix of cuts and tax increases, but the Senate is the first to approve a revenue proposal.
House Democrats are looking to shrink a long list of tax exemptions and collecting more money from smokers, lawyers, accountants and out-of-state businesses.
With only days left in the 60-day legislative session, the House and Senate will now have to work out differences in their budget blueprints and settle on a tax package to help pay for it all.
If lawmakers are unable to finish their work on time, Gov. Chris Gregoire could be asked to call the Legislature into a special session.
The entire House and half the Senate are up for re-election this fall.