Humane Society purchases land in Kennewick
Posted:
Updated: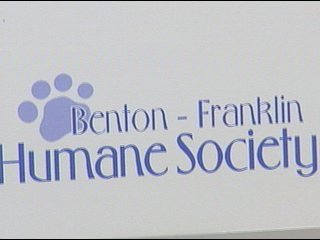 The Benton Franklin Humane Society gets closer to building a new no kill animal shelter.
The Humane Society now owns nearly four acres of land on the edge of Kennewick, where they will one day be able to house more than three times what they can now at their current location.
The Humane Society is still $500,000 dollars short of their original goal, but with all of the help they have received from the community, they are able to push forward.
"Now we are to the phase where we can start working on the blueprints, construction, all that kind of fun stuff where we can see our dream come to life," BFHS Operations Manager Ed Dawson said.
Other up and coming shelters are in the works for the Benton County Sheriff's office and City of West Richland. Sheriff Larry Taylor says they are finalizing paperwork with the City of Kennewick to begin the bidding process in the next couple of weeks.
As for West Richland, Mayor Donna Noski tells us they are still looking for a new location for their facility.
"We hope to have an alternate site to move the kennel at least on a temporary basis," Noski said.
Mayor Noski adds that it could take some time to find a new location. As for the Humane Society, Dawson says they've traveled a long road themselves but he's glad they finally can say one important thing.
"We are land owners," he says with a bright smile on his face.