IB Program at Kennewick High only IB Program in Tri-Cities
Posted:
Updated: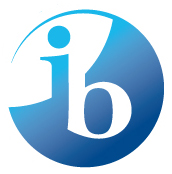 KENNEWICK, Wash.-- Kennewick High School is the only school in the Tri-Cities with an International Baccalaureate (IB) Program. It's actually one of only two schools on the east side of the Washington with an IB Program.
The IB Program isn't a new program, but many parents don't know much about it. It's a program where any student at the school can take the high level, college preparatory classes. There are six core subjects offered at KHS, and students can register for all six or just one.
KNDU visited one senior-level IB chemistry class. There were only 8 students and each was working on a different experiment they designed on their own. Smaller class size is one of the main differences between a regular and IB level course. Chemistry teacher, Marianne Feller, explains, in a regular course, there's "Not quite as much choice, classes are larger, and they haven't had quite the experience yet."
Karl Bessey, a senior at KHS who's in the IB program, says he likes the smaller classes and hands-on education. He explains, he can "really focus on.. trying things, rather than just brushing over and reading through it in a book."
The IB Coordinator at KHS, Twila Wood, says almost all of the International Baccalaureate kids go to college and the program looks good on a transcript. "Many of our students will go onto hard to-get-into universities because this is an edge up, it's a leg up in the application process," she explains.
That's part of the reason Bessey says he enrolled in IB courses. He explains, "I want to become a pharmacist and being in such a small chemistry class, I think it's really beneficial to me." He's already been accepted into three colleges for next year!

IB students can receive college credit for these classes if they decide to take a certain test at the end of the year.