List of recalled HVP items could break 10k
Posted:
Updated: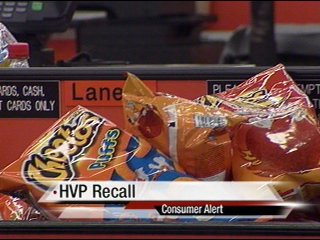 KENNEWICK, Wash.-- It could be the largest food recall in the U.S. and you've probably never heard of what's causing the trouble.
Earlier this month, the FDA announced a salmonella risk in many different foods, all caused by HVP. It stands for hydrolyzed vegetable protein; it comes from soy, but you find it in a ton of products, from dressings to salsas, but also in the vending machine, and now some potato chips have been recalled.
The reason it's in there is it makes these foods taste richer, similar to the fifth flavor we can taste, umami.
Around the first of the month it was discovered some HVP could have salmonella, so right now there are around two hundred items that have been recalled.
But now we're finding out HVP is so widely used in processed foods, nearly ten thousand items could be recalled, making it one of the largest recalls in history.
But don't worry quite yet, any food that could cause harm probably isn't on the shelf anyway.
"As soon as they're notified at the distribution center an immediate stop is put on it," says WinCo store manager, Greg Pinholster. "It cant be pulled and then they get with the manufacturer and its dealt with either through credit or dumped depending on what the recall is."
For a full list of all of the items that have been recalled so far, click here.