It's legal but many don't approve of watching porn at the library
Posted:
Updated: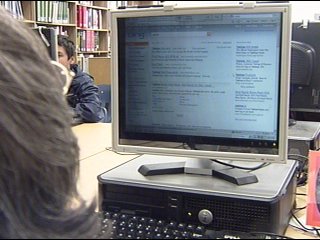 YAKIMA, Wash.- Thousands of people are registered and use the Yakima Public Library. For work, school and some for pleasure, porn to be exact. That's what parents are worried about, users being able to look up porn and explicit content on the computers.
"This is not the place for it, its not, a library is for people who need a book area a lot of information, not to do porn," said Nancy Newman, a concerned Yakima resident.
"That's offensive to kids and should not be allowed at all," said Chris Keller, a concerned parent.
But it is. KNDO went to the library and found out it's legal to look up just about anything, which includes porn. It's a policy that legislators set and the library follows.
"Anything that is not child porn is not quote illegal," said Cynthia Gerrick from the library.
With a library card and proof that you're 18, anyone gets free access to porn on the computers, and while it may be legal parents say its still concerning.
"The people have the right to do whatever they want to do but they need to respect when we have young children," said Maria Monroy, a concerned parent.
"Stuff that should be done in private areas should be left at home not at a public library," said Keller.
The Yakima library uses dark screens to protect users privacy. They do not monitor or filter any content but staff says they don't get many complaints.
"We have 3,000 computer appoint a month and had no complaints recently and very few complaints," said Gerrick.
If witnesses see people looking up child porn, librarians can ask them to leave. If they try to print it out or are caught watching it, librarians can call the police. For anything else, users are in the clear.