Attorney General Rob McKenna discusses health care lawsuit
Posted:
Updated: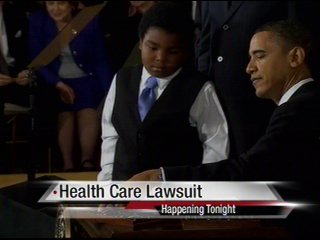 OLYMPIA, Wash. -- Washington's Attorney General Rob McKenna discusses his reasons for joining other state Attorney's General in a lawsuit challenging the constitutionality against national health reform.
The healthcare bill requires that all Americans purchase or obtain health insurance and if they don't they could be fined by the IRS. McKenna says congress should have no right requiring people to purchase a specific product. He also says he's not against all 2,000 plus pages but parts of it do raise constitutional questions. On the other hand, State Insurance Commissioner, Mike Kreidler says health care reform is the right way to go.
"We are not arguing in this case that this is unconstitutional because the states have already made their own laws and they have to be preserved. It's about individuals rights as against the power of the federal government, said McKenna.
But, Mike Kreidler says this health care reform is needed and will benefit Washingtonians.
"Having a personal responsible mandate for the individual that they have to have health insurance. Intuitively says you know what, why should I have to pay for the other guy. And that is why we have an opportunity here with this reform," said Kreidler.
McKenna also argues that the measure puts an extra burden on the state's budget by requiring the state to expand its medicaid eligibility standards. Currently, there are 12 other states challenging the health care bill.