Winners of Kia Ora Biggest Loser Contest 2010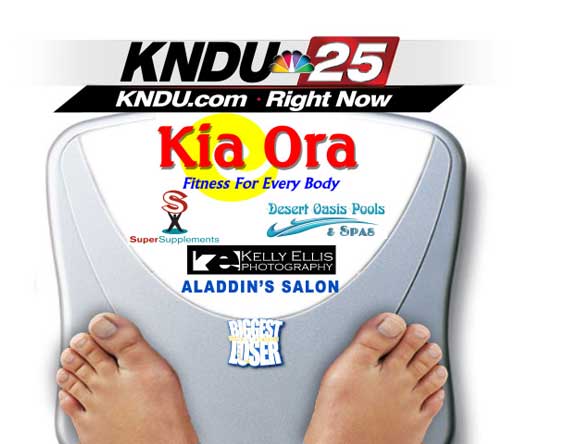 The results are in!
Kia Ora Fitness crowned the newest Tri-Cities Biggest Loser on March 27th!
Ramiro Reyna of Kennewick lost 50 pounds – 20% of his total bodyweight – during the 10-week contest, and won the grand prize indoor infrared sauna from Desert Oasis Pool & Spa in Richland.
More than 32-hundred pounds have been lost in the Tri-Cities Biggest Loser contest since it started in 2008. Karl Christensen, owner of Kia Ora Fitness in Kennewick, said contestants lost more than 800 pounds in this most recent contest.
Other prizes such as major makeovers from Aladdin's Salon were awarded to contestants like top female finisher Addie Noel of Pasco, who reduced her body fat by 9 percent, and first runner up Bill Wedberg of Richland, who lost 60 pounds.
Sandra Samoray of Kennewick was awarded a Wii Fit Bundle from Budget Car Sales for the effort she put forth attending education session and events during the Biggest Loser challenge. She lost 23 pounds and reduced her total body weight by 15%.
The contestants said their weight loss was a result of the combination of consistent exercise, eating nutritious food and cutting back on meal portions.
Weekly update #1 - January 15, 2010

Weekly update # 2 - January 22, 2010

Weekly update # 4 - February 5, 2010

Weekly update #5 - February 12, 2010 - Train Like an Olympian!

Weekly Update #6 - February 18 2010 - Go for the Gold Saturday!

Weekly Update # 7 - February 26 2010 - Living Healthy

Weekly Update #8 - March 5 2010 - Challenging Old Limits!

Weekly Update #9 - March 12 2010 - Spring Forward!

Weekly Update #10 - March 19 2010 - One week to go!

Weekly Update#11 - March 26 2010 - The results are in!

Weekly Update #12 - March 31 2010 - Congratulations to our winners!
Prizes & Incentives
CONTESTANT GALLERY
"Before" photos of contestants are posted at Kelly Ellis Photography. See your family, friends, neighbors and co-workers!
Click Here

to see "before/after" pictures from last seasons finalists.


Click here

to see KNDU's coverage of last seasons winner.