High unemployment rates for youth
Posted:
Updated: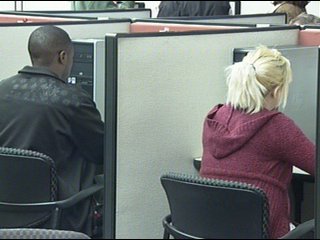 KENNEWICK, Wash. -- Unemployment rates for young people continue to rise. Leaders at the Bureau of Labor Statistics say this is the worst it has been in over 60 years.
Some economists are calling them the lost generation. Its people between the ages of 16 to 29 years old. The report from the Bureau of Labor says the unemployment rate for this group in March was 15.2%. The last time it was this high was in 1948.
Work Source Manager, Candice Bluechel says during a recession it is generally tougher for young people to get jobs. Mainly because of their lack of experience but also because of all the competition.
"They are in competition for every single job. Including minimum wage, with folks who are older then them, have work experience, probably have more training," said Bluechel.
But Bluechel says there is an advantage to being young. She says one of the biggest advantages is the common understanding of computers.
"Technology is integrated into every industry and almost every position today. If they can demonstrate that skill and get an opportunity to gain some work experience with that skill it will lend them an opportunity as a one foot up," said Bluechel.
On the flip side, in overall employment the picture is improving. Nationwide employers added more than 160,000 jobs in march making it the biggest monthly gain in 3 years.