Senate tax bill more than just beer, pop and water
Posted:
Updated: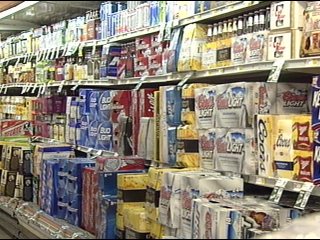 YAKIMA, Wash. -- As the legislature wraps-up the special session Tuesday morning we looked into how new taxes will effect you.
Senate Bill 6143 will raise around $800 million in taxes for Washington state. In it, taxes on beer, pop, candy, bottled water and cigarettes. Also on the list, service businesses, like real estate agents, who will be paying a tax increase of nearly 20-percent.
"What that would mean on typical $2,000 would be another 60 dollars that offices and agents would be paying over and above what we are now," said Dan Dittmar, owner, Century 21.
The Senate passed the bill with a 25 to 21 vote, the house passing it's version Saturday. So what does this mean for prices? Beer will be taxed 50 cents per gallon, generating $59-million.
For you, that's 28 cents on a six pack. A two cent increase on the soda bottling tax would bring in $34-million.

While the tax increases will effect grocery prices, the largest chunk of the tax revenue will be coming from service businesses. Something real estate agents say is a tough blow.
"People might think that there's a big margin of profit in real estate offices, on real estate business, but a real estate office actually runs on about a one percent profit," said Dittmar.
All taxes increases mentioned, except for bottled water would expire in mid-2013.
Tim Eyman and others are already working on petitions to roll back these taxes. He'd needs 240,000 signatures by this summer in order to make the November ballot.