Grand Opening coming soon for 1st Autism Center in Tri-Cities
Posted:
Updated: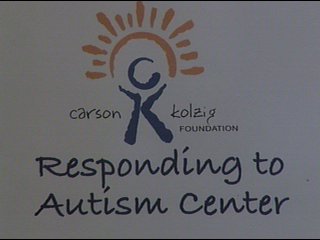 For years it was only a vision, but now families in the Tri-Cities dealing with autism will have a place to find help.
Local autism specialists and the Carson Kolzig foundation have teamed up to create Tri-City's first ever Autism center.
"The importance of this to me is to be that corner stone in the community that parents, families, professionals can come to for trainings, intervention, resources or referrals," Director of the Center Christine Lindgren said. "It will be solely dedicated to helping families with autism."
It's called the Responding to Autism Center and as Christine says it wouldn't be here today if it weren't for a young boy with autism named Carson, and the Carson Kolzig foundation that followed.
Carson's family is currently living in Florida but plans to move back here when the center has a grand opening on April 28th.
It will be a grand opening Christine has envisioned for quite some time and it's one that could help hundreds of families in our area.
"A hole in the community will be filled with this center," Christine Lindgren said. "It breaks my heart how it was because I felt like I couldn't help families the way I know will benefit them the most and now that the center is open I will have that ability."
**Responding to Autism Services**
4206 W. 24th Ave Suite 101
Phone: 509-591-1205
Grand Opening for the Center is 4:30-7:00 April 28th.