Street racing in the Tri-Cities
Posted:
Updated: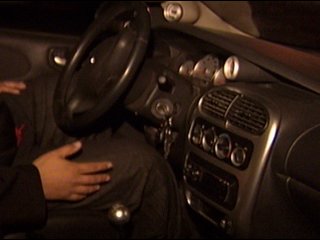 KENNEWICK, Wash-- There is a little talked about and little known about population revving up in the Tri-Cities.
"I'm a firm believer things can happen in the blink of an eye," says one racer who tells us he's been racing for 4 or 5 years.
For the past few weeks we've met with three men all claiming to be part of this underground street racing culture. They agreed to speak to us as long as we don't reveal who they are.
"You can see speeds anywhere from 70 on up on the highway," one says. "And when they're racing, it's undetermined, there's really no way to know."
As a station policy we've opted to not tape any illegal activity. As for where they race, they say it's off the beaten path and changes week to week.
"We go out to remote place that nobody comes around. It's never the same place two weeks in a row, if we do go out 2 weeks in a row," one driver explains.
Some of the racing may be slowing down some, and that might have to do with the police. In the last year, officers say the city had 1,700 calls about reckless driving. But KPD says it's rare to get a call about actual street racing.
"The idea like you see in the movies where kids line up on the side of the streets, I can say with some certainty, at least in Kennewick, that's not happening," explains Sergeant Ken Lattin.
There are alternative sites to race throughout the state including a track in Spokane. And that's what these racers want to see here; some would even be willing to pay to race on a track.
"I think that's one of the best solutions the city of Kennewick could do," adds one driver. "It would bring in revenue obviously, and if they open it up twice a weekend, you'd get kids off the streets."
But is it the solution? It might keep the streets safer, but not always the drivers.
"I don't condone street racing. It's just the fact we have nowhere to do it."